Three Rivers

Shetland Sheepdog Club

of Greater Pittsburgh

Highland Games
HIGHLAND GAMES 2012
Hi Ė potential 2012 Highland Gamers:
Time is getting short, so here goes.
The Highland Games this year is 9/22/2012. Our 23rd Scottish Dog exhibit !
Iím sending this email request because you have participated in previous years.
This year no one is signing up by Newsletter, Banquet list, or by Club Group email postings.
So if you are coming this year, please let me know asap
(it affects everything from demoís to head count to food to car passes).
If you are coming, give me a preliminary word on whether taking part in any demoís.
We always need food and workers even if you canít come for the day on Saturday.
Workers would be most of day on Friday and evening on Saturday.
If you are coming, far more detailed info will follow.
Please reply even if not coming.
TY !
Cathy
TRSSCGP Agility Chairman
---
Note: This website uses: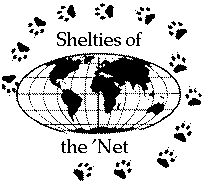 Next Site | Skip Next Site | Random Site | Previous Site | Skip Previous Site
For information on the Sheltie web ring, click here.
NOTE: The TRSSCGP has many links to many external pages. These external links are only being listed as a means to assist people in locating other websites. These links are NOT an endorsement and the links should be considered separate and distinct from the TRSSCGP. In addition, if there are organizations listed on this site and do not want to be listed, please let the webmaster know immediately, and the links will be removed immediately. Any logos listed will ONLY be used to represent a link to a respective website, and will not be used in any manner unfitting such use.
No part of this website may be reproduced without the express written consent of the TRSSCGP.
Webmasters: Pete Grandillo and Lindsay S.
Home | Application | Address Change | Brags | Board Members | Candid Photos | FAQs | Members | Jr. Scholarship | Links | Meetings | Rainbow | Rescue | Therapy | Titles | News | Shows | Events
Web-hosting provided by DotEasy.Com